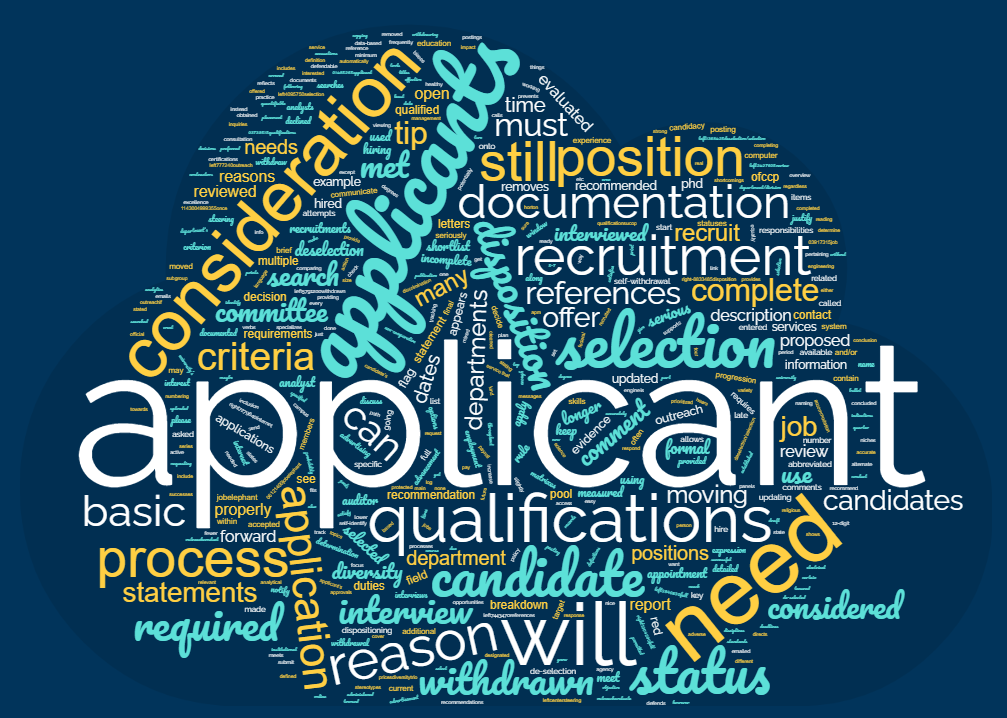 Welcome to the Academic Recruitment Process!
The Office of Recruitment Services website has been designed to provide a comprehensive guide to academic recruitment for UCSD. This guide will help departments to:
Understand of the legalities and UC policies surrounding recruitments
Have a clear division of roles and responsibilities during the course of the recruitment process
Manage quick hires of non-senate academic staff
Conduct and evaluate the effectiveness of outreach activities
Follow step-by-step directions for each report in the recruitment process
Provide equal employment opportunity to each qualified applicant
Understand and use the applicant tracking system, Recruit
No matter what role you may have in the recruitment process, you will be required to:
Read through the laws and regulations regarding recruitments
Read through the roles and responsibilities page and follow up any additional required training for the role designated
Read through the recruitment process from start to finish
Contact OARS for questions only after reading through the recruitment process
Department Analysts looking to access Recruit need to follow the required training steps listed:
If you are having issues with the e-course, please set up a ticket to UC Learning Support.